Dale Photo & Digital is our retail store for cameras, photographic equipment and local processing.


We have a full-service counter in our store, as well as digital kiosks connected to our printers, so that local…and visiting…photographers can drop off and pick up their processing and enlargements.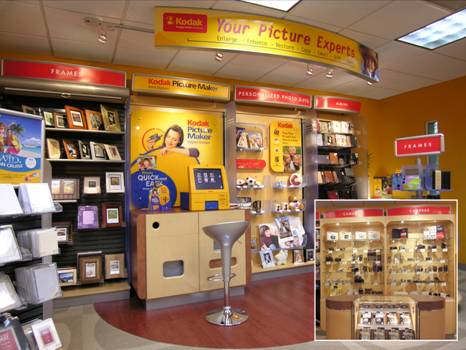 Dale Photo & Digital has been selected by Eastman Kodak to be Broward County's only Kodak Image Center solutions store. This gives us access to the latest Kodak technology so that we can bring it to South Florida's advanced amateur and professional photographers. (Kodak Imaging Centers are comprised of a limited number of stores and laboratories that Kodak has selected, based on rigid standards of excellence, as being the best in the U.S.)




Local photographers come into our store with their processing and enlarging orders, to see the latest cameras and professional equipment and, often, just to shoot the breeze with people who love photography as much as they do. (It's kind of a fun place to visit, with lots of photo accessories and innovative gifts, professional photographers to network with and pretty models.)


We sell and rent top-name cameras, professional tripods and lighting equipment including:
Cameras, Lenses & Accessories:

• Nikon • Canon • Leica • Kodak

Memory Cards:

• Lexar • Olympus

Tripods:

• Bogen • Gitzo • Manfretto

Electronic Flash Units:

• Nikon • Canon • Metz • Elinchrom

Camera Bags:

• Kata • Delsey
Plus dozens of picture frames, photo albums, mural mounts…and more.

A Better Way To Buy A Camera


At Dale we sell our digital cameras at the same prices as "discounters." But, we include a lot of extras that turn a good deal into a great value. These include:
• Free camera set-up

• Free Digital photography classes

• Free prints for a full year!

(25 Free 4" x 6" prints each month for one year…a $150 value)
The Smart Way to Buy Photo Equipment By Mail
You can order a new camera, lens or other photo accessory from us by telephoning Customer Service at (800) 327-1776. You'll receive:
• Reliable advice from a skilled professional…not just an order taker…to match your needs to the right camera or lens

• A competitive price

• Free camera set-up (we won't just send you a box and let you try to figure out the right set-up!)

• Free prints for a full year! (25 Free 4" x 6" prints each month for one year with a new digital camera purchase. To redeem your prints, you'll just burn your digital images to a CD-R and send the CD into our lab with the special certificates we'll provide.)
Visiting Us
"Mi casa es su casa." "My house is your house" is a well-known South Florida greeting.

If you are planning to be in Florida , we'd love to have you visit. We'll greet you like the old friend you are and give you a personal tour of the lab.
Driving Directions
Dale Laboratories and Dale Photo & Digital are located just off I-95, two exits south of the Fort Lauderdale/Hollywood International Airport (I-595) in Hollywood.
1. Take I-95 to the Sheridan Street exit in Hollywood.
2. Exit and drive west until 29th Avenue. (A right turn if you were coming down I-95 from the north. A left turn and under I-95 if you were driving from the south.) You'll find 29th Avenue about 100 feet west of I-95. In front of you will be the Holiday Inn.
3. Turn right onto 29th Avenue. (Denny's will be on your right.)
4. Drive one long block to Simms Street. This is the first street where you can make a left.
5. Turn left onto Simms Street.
6. Drive about 200 feet. We're on the left side of Simms Street. Look for the two-story building at the rear of our parking lot. Customer Service is on the first floor.
If you need further directions, please call our local number, (954) 925-0103 or obtain a driving map from your location at www.mapquest.com.